Our ice is an edible ice that comes in a 3kg pack. Perfect for all the bartender's techniques. Its fast-cooling action and slow dilution characteristics keeps drinks chilled for a long time.
We focus solely on ice machines. Professional and dedicated, our unparalleled team provides that expertise wherever our services are required worldwide.
One of the purposes of the shake is to chill the drink and add dilution, ideally with as much control and consistency as possible. A crystal-clear ice, like the Gourmet, is perfect for this technique.
We offer the largest selection of equipment and ice shapes available to deliver the best possible solutions for our customers worldwide. 
Each manufacturing centre houses an R&D facility. We are committed to the highest standards around quality, hygiene, durability and eco-friendly measures.
We're one of the largest ice manufacturers in the world, distributing products in over 100 countries and serving more than a million customers.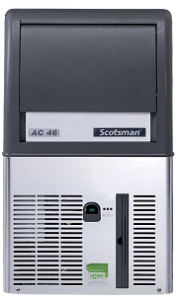 Condensing system:Air, Water
Max daily production: 24.5 kg (referred to the standard model)
Max bin capacity: 9 kg
Dimensions without legs: W 386 mm D 600 mm H 643 mm
Dimensions with legs: W 386 mm D 600 mm H 645 mm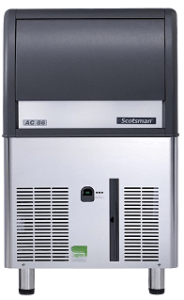 Condensing system: Air, Water
Max daily production: 38 kg (referred to the standard model)
Max bin capacity: 19 kg
Dimensions without legs: W 531 mm D 600 mm H 785 mm
Dimensions with legs: W 531 mm D 600 mm H 875 mm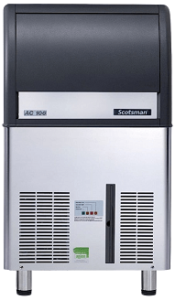 Condensing system: Air, Water
Max daily production: 50 kg (referred to the standard model)
Max bin capacity: 23 kg
Dimensions without legs: W 531 mm D 600 mm H 840 mm
Dimensions with legs: W 531 mm D 600 mm H 930 mm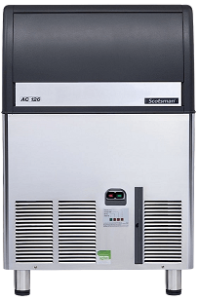 Condensing system: Air, Water
Max daily production: 70 kg (referred to the standard model)
Max bin capacity: 34 kg
Dimensions without legs: W 680 mm D 600 mm H 920 mm
Dimensions with legs: W 680 mm D 600 mm H 1009 mm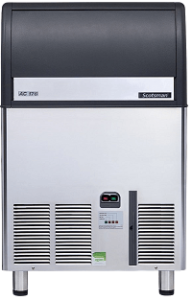 Condensing system: Air, Water
Max daily production: 85 kg (referred to the standard model)
Max bin capacity: 41 kg
Dimensions without legs: W 680 mm D 600 mm H 990 mm
Dimensions with legs: W 680 mm D 600 mm H 1079 mm
SCALE - MAR COMPACT SERIES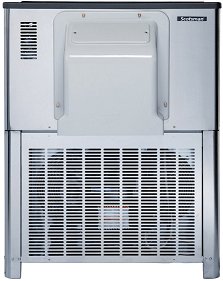 Condensing system: Air, Water
Max daily production: 380 kg (referred to the standard model)
Dimensions without legs: W 906 mm D 636 mm H 1125 mm
Dimensions with legs: W 906 mm D 636 mm H 1125 mm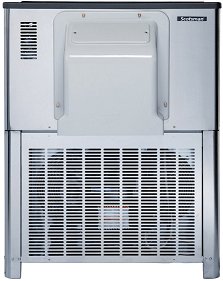 Condensing system: Air, Water
Max daily production: 510 kg (referred to the standard model)
Dimensions without legs: W 906 mm D 636 mm H 1125 mm
Dimensions with legs: W 906 mm D 636 mm H 1125 mm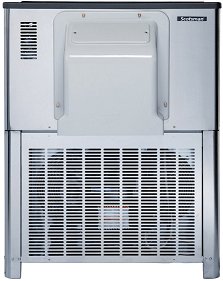 Condensing system: Air, Water
Max daily production: 1000 kg (referred to the standard model)
Dimensions without legs: W 906 mm D 636 mm H 1125 mm
Dimensions with legs: W 906 mm D 636 mm H 1125 mm