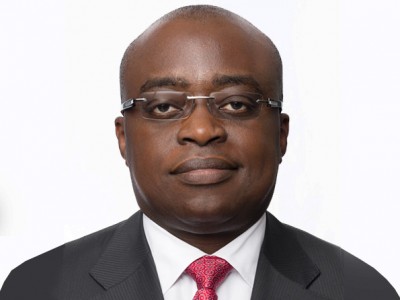 Mr. Apollos Ikpobe is an accomplished financial expert with over three decades of experience in the banking and finance industry. Currently serving as Chairman of Just Food Nigeria Limited and a Non-Executive Director of NSIA Insurance Limited, he brings a wealth of knowledge and expertise to his roles.
Mr. Ikpobe has held several leadership positions throughout his career, including Deputy Managing Director at United Bank for Africa Plc (2015), Director of UBA Pensions Custodian Limited (2015), Partner at Mazars, Coker & Co. (2013) and Executive Director at Zenith Bank Plc (2012). He was also an Independent Non-Executive Director of NGX (Nigerian Exchange) Group Plc and served on the Boards of Zenith Bank Sierra Leone, Zenith Pension Custodians Limited, Zenith Registrars Limited, Zenith General Insurance Limited, and Zenith Securities Limited.
Prior to his work with Zenith Bank, Mr. Ikpobe gained valuable experience working with Insight Communications Limited, Ernst & Young, and Spiropoulos, Adiele, Okpara & Company.
Mr. Ikpobe earned an Ordinary National Diploma (Accountancy) (1984) and Higher National Diploma (Accountancy) (1987) from Yaba College of Technology. He also holds a Master's degree in Banking & Finance from the University of Lagos (2002). He is a Fellow of the Institute of Chartered Accountants of Nigeria, Institute of Credit Administration of Nigeria, Chartered Institute of Taxation of Nigeria, and the Institute of Directors Nigeria. He is also a member of the Chartered Institute of Bankers of Nigeria, Chartered Institute of Stockbrokers of Nigeria, and Chartered Institute for Securities and Investments in the UK.
With his extensive experience and expertise, Mr. Ikpobe is a highly respected figure in the financial industry, and his leadership and contributions have helped to shape the landscape of the Nigerian financial sector.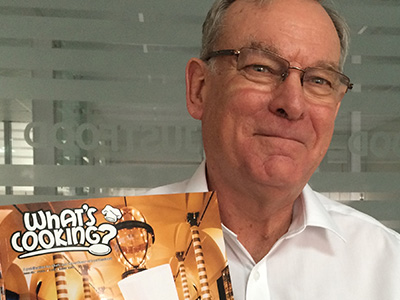 Peter Mason is a seasoned business professional with over five decades of experience in commerce and industry. He completed his education at Eastwood Senior Secondary School in Glasgow from 1956 to 1961 and then embarked on a career in the banking industry in the UK. Peter gained sound disciplinary experience with Clydesdale Bank Plc, where his career took him through various departments.
After completing his banker's exam, Peter left Clydesdale Bank to join Grindlays Bank Ltd to gain international experience. In 1965, he was assigned to Grindlays Bank's operations in Pakistan and resided there until 1968, undertaking supervisory roles within the bank's operations. In 1968, Grindlays Bank assigned Peter to Kenya, where he stepped out of banking activities to undertake special duties in computerizing the accounting system of the bank's branch network throughout Kenya.
In 1970, Peter resigned from the bank to take up a senior management role for Abbott Laboratories as their regional manager in West Africa, based in Lagos, Nigeria. During his tenure, he managed the development of Abbott's business operations in Nigeria, Ghana, and Sierra Leone. In 1976, Peter left Abbott to join Johnson & Johnson Nigeria's operations, where he not only led the company to new heights but also gained valuable experience in managing a company with manufacturing facilities.
With the breadth of business experience gained from diversified experiences in the commercial and manufacturing sector of the UK, Pakistan, and Nigeria, Peter made a profound change in his career development in 1979. He assisted in the establishment of a business that would mentor the competencies and capabilities of Nigerians to fulfil their full potential in business. By 1995, the field of activity was reduced to mentoring the food service industry solely.

Consequential to his working relationship with Mentor Business Associates Limited, Peter introduced new ideas, modern equipment, and food preparation practices to the food service industry in Nigeria. Mentoring the establishment of Just Food Limited as a prime provider of services to the food service industry prompted him to invest in the company.
Throughout his career, Peter has acquired general, financial, and industrial management experience in commerce and industry. His interest in the development of Nigeria's hospitality industry remains sincere and is epitomized by his investment in Just Food Limited.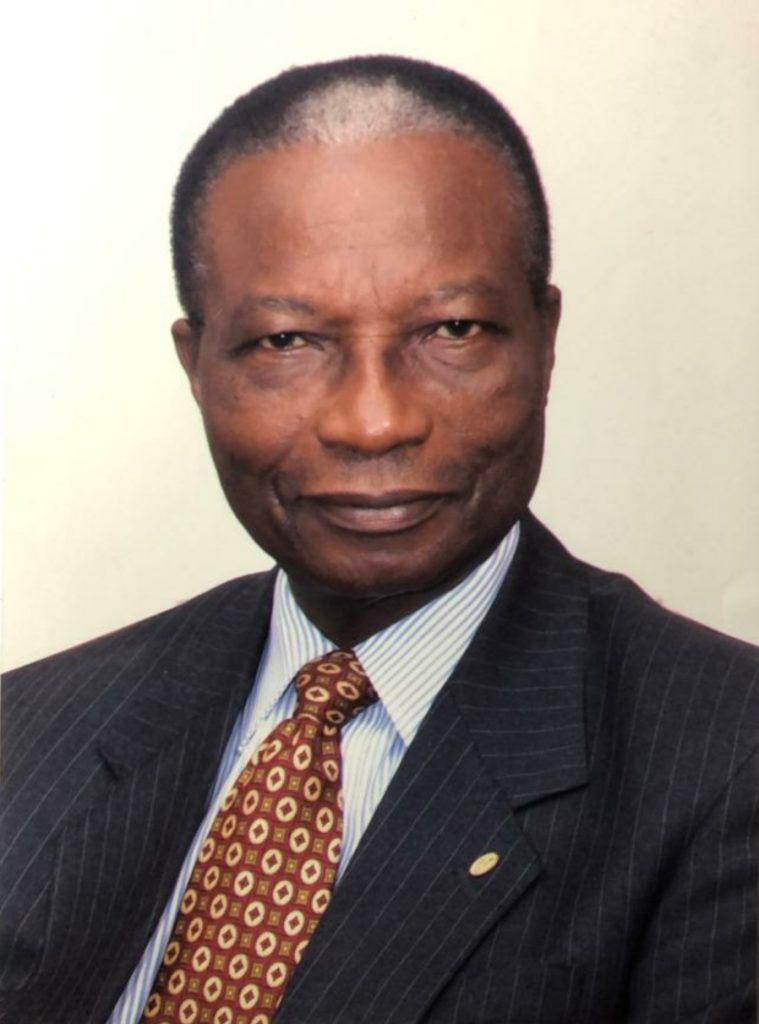 Mr. Ayo Oni is a highly respected accountant, administrator, teacher, and technocrat. He was born on April 17, 1934, and is a fellow of both the Chartered Institute of Accountants (England & Wales) and the Chartered Institute of Accountants of Nigeria. He holds a Bachelor of Science degree (B.Sc. Hons.) in Economics from London University.
Mr. Oni has had an illustrious career in the accounting profession. He began his journey as a pupil teacher at Otapete Methodist School, Ilesa in 1948, and in 1964, he joined Whinney Murray & Co, London, a firm of Chartered Accountants. He retired from the firm in 1994 as its country Managing partner.
He is best known for his role as the Silver Jubilee President of the Institute of Chartered Accountants of Nigeria (ICAN) from 1990 – 1991. He also served as a member of the council and various committees, including the examination committee during its formative years- 1983/1986. In recognition of Mr. Oni's contribution to the development of the accounting profession in Nigeria, he was nominated as Nigeria's representative on the board of the International Accounting Standards Committee, London, from 1983 to 1987.
Mr. Oni is a seasoned boardroom guru, having served on the boards of several companies. He joined the board of Access Bank in 1997 and became its Chairman, a position he held until 2005 when he retired having attained the age of 70. He also served on the board of Union Dicon staff Plc. from 2000 to 2004, Dunlop Nigeria Plc from 2001 to 2004, and Portland Paints & Products Nig Plc from 2004 to 2013. He is currently the Chairman of Studio Press Nig. Plc.
As a principal consultant at Walmer Consulting, a firm of financial and tax consultants, Mr. Oni continues to offer his expertise to various clients. He is widely regarded as a thought leader in the accounting profession and a mentor to many young professionals.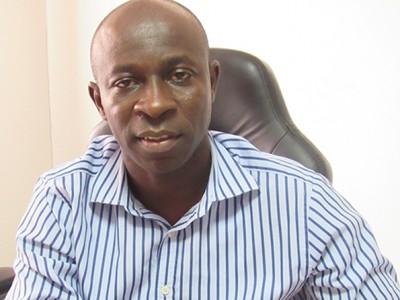 Tunde Ogunrinde is a highly accomplished food industry executive and entrepreneur with a track record of success spanning over three decades. He holds an M.Sc. in Food Management and Science from the prestigious Kings College London (1992), as well as a B.Sc. in Microbiology from the University of Ilorin, Nigeria (1990). Additionally, he is an Associate Member of the Chartered Institute of Personnel and Development (CIPD) UK.
Tunde has extensive experience in the Quick Service Restaurant (QSR) and hospitality industry, having spent 17 years at Burger King UK & Ireland in various departments, including Operations, Franchising, and Training. He was instrumental in successfully leading a project for Burger King at the American Embassy UK, where he coordinated the feeding of 2000 people on the presidential election night of November 4th, 2008.
In 2009, Tunde joined Food Concepts Plc, an indigenous Nigeria company, where he served as the Chief Operating Officer at the Chicken Republic division, overseeing more than 60 restaurants (both company-owned and franchise) in Nigeria and Ghana. He played a pivotal role in transforming the business and navigating increased competition in the QSR industry in Nigeria.
In 2013, Tunde founded QSR Consult Ltd, a consulting firm specializing in providing bespoke services to new and existing businesses in the QSR and hospitality industry. In 2015, QSR Consult Ltd became a subsidiary of Just Food West Africa, a market leader in equipment and hospitality consumable supplies across West Africa. Currently, Tunde is the MD/CEO at Just Food LTD, where he continues to drive the growth and success of the company.
Tunde is a highly sought-after motivational speaker with a passion for developing individual and corporate behavior in the areas of effective customer service, improving personal effectiveness, and enhancing leadership skills. He is accredited to deliver several hospitality industry focused training programmes for the Chartered Institute of Environmental Health (CIEH) UK.
Tunde often refers to himself as a "food entrepreneur" with a vision to feed people's minds with useful knowledge and their stomachs with good wholesome food.